So I started working as a stripper again. I've been at it for almost a month now and I'm already a top earner so hooray? Granted, it's not that much :/ But whatevah. It's a living.
I'm cultivating a small fanbase and the people who end up seeing me are either migrant workers from mexico, guatemala, brainiac doctors/techies from India or really really sweet guys who didn't frequent strip clubs until they met me.
My one favorite is a Danish guy who lives alone. Really handsome and he visits me every week :) He's so sweet it makes me wanna cry. AGH. I feel like he needs a family or something.
Anyhow, I need to diversify my wardrobe. I really want a schoolgirl uniform because everyone keeps on saying I look so young (Um, some dude asked me what high school I go to during a lapdance). I also want one because of the geeks who flock to me. Seifuku anyone?
So yeah, not sure which to get.
There's this one, which is pretty traditional: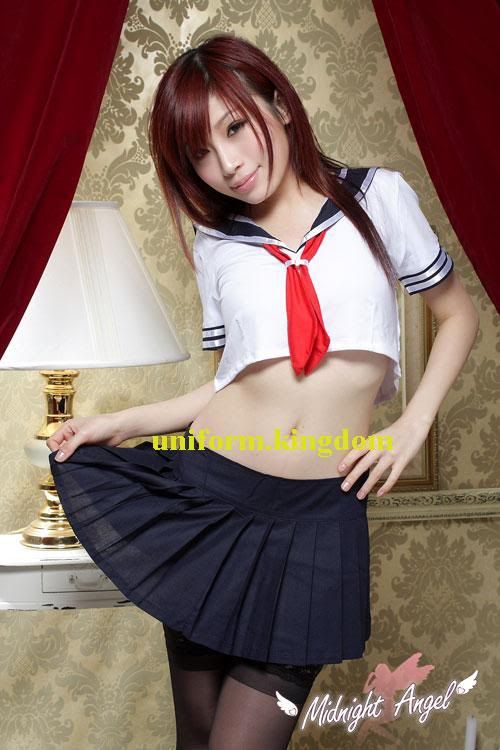 and then there is this one, which seems to have a shorter top: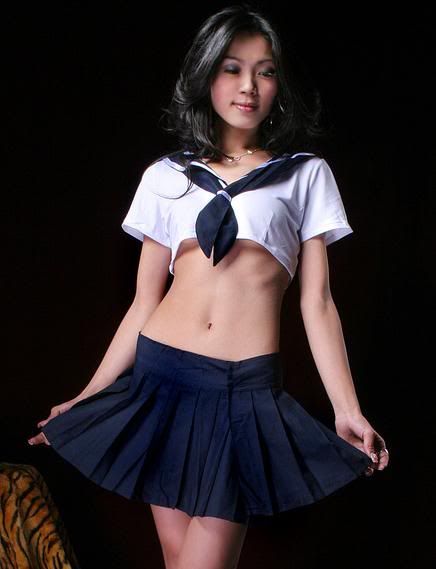 ...then there is this one which is just really freaking cute: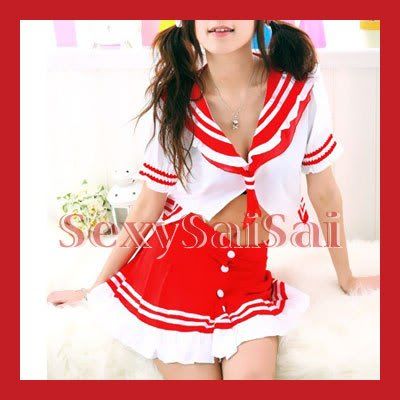 and then there is this one which is probably more western...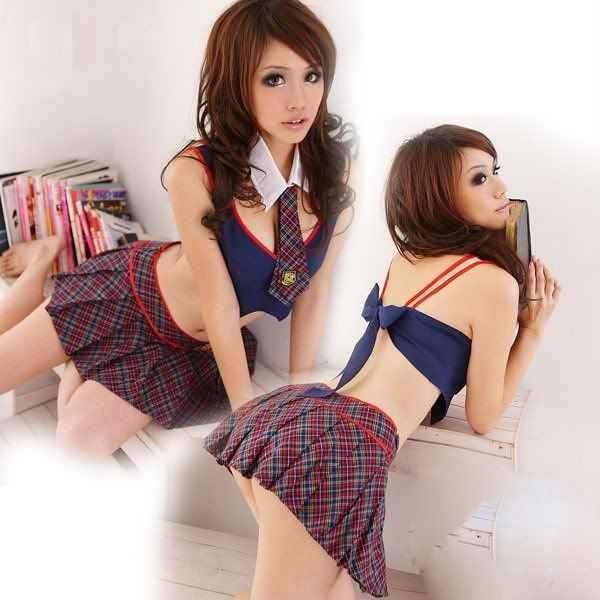 sigh. so many decisions ;)